New research at UC Merced has discovered that the toxoplasma parasite, an organism capable of infecting almost all warm-blooded animals, can be more dangerous than most believed.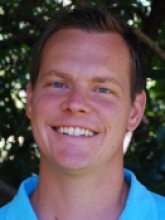 The parasite is known to cause toxoplasmosis, a disease that can result in flu-like symptoms, but more serious cases also can cause lesions in the retina and the brain.
Researchers at UC Merced explained that the toxoplasma parasite is acquired orally, most commonly by eating undercooked meat. The parasite also can be acquired through interaction with cat feces, such as when people garden with soil that has been contaminated by infected stray cats.
More on http://www.mercedsunstar.com/living/health-fitness/article11118875.html