The mission of graduate training in Molecular and Cell Biology is to promote excellence in basic biological and biomedical research amongst graduate students and faculty. The interdisciplinary MCB group gives graduate students a solid scientific foundation and set of technical skills that prepares them to tackle the challenges of cutting edge scientific research. Diverse expertise of the faculty members, often divided across departments and facilities, come together in one group to facilitate the exchange of ideas and collaborations to understand life and improve human health.
Graduate study opportunities (M.S. and Ph.D.) in Molecular Cell Biology faculty laboratories cover a wide range of fields, including immunology, microbiology, developmental biology, cell biology, neuroscience and neurobiology, biochemistry, molecular biology, and physiology. We are interested in questions from basic molecular mechanisms to preclinical models of human pathophysiology.
Graduate students at UC Merced are offered individually tailored programs that highlight multidisciplinary research and training for doctoral students who want to be at the forefront of this revolution of the biological sciences. Despite our broad range of disciplines, MCB has been designed to be cohesive. Via an integrated and advanced curriculum, students in MCB will become scholars in the principles of molecular, cellular, biochemical and genetic techniques and be able to apply these approaches in future academic and professional careers.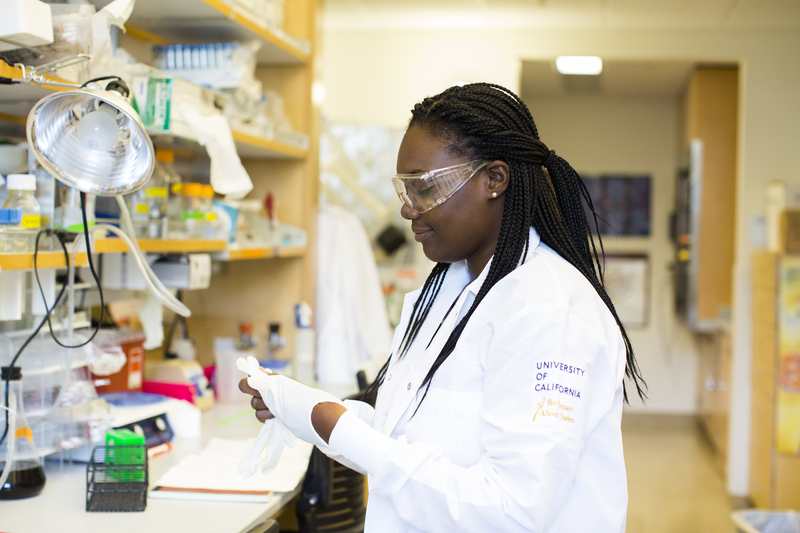 Graduate students will learn fundamental and leading edge molecular, quantitative, and systems approaches and techniques through the graduate coursework and receive intensive research training from the following discipline(s) of their interests: Biochemistry and Molecular Biology, Cell and Developmental Biology, Immunology and Infectious Disease, Neurobiology, and Physiology
If you are interested in pursuing Ph.D. or M.S. in these disciplines, please do not hesitate to contact to individual faculty member(s) for more details.
---
Examples of graduate courses offered through the QSB graduate program
QSB 200: Molecular and Cell Biology
QSB 202: Biochemistry
QSB 220: Cellular Microbiology
QSB 227: Virology
QSB 251: Immunology
QSB 261: Human Physiology
QSB 271: Advanced Neurobiology
---
Graduate students are admitted through three main graduate programs.
• Quantitative and Systems Biology (QSB)
• Biological Engineering and Small-scale Technologies (BEST)
• Chemistry and Chemical Biology (CCB)